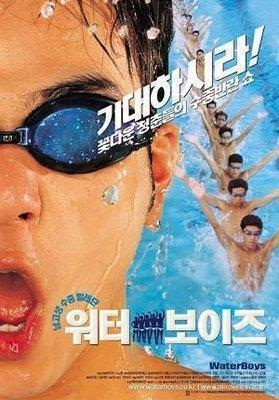 Waterboys

(2672)



Other Title(s)
ウォーターボーイズ

Genre(s)
Comedy, Sports
Episode(s)
1
Synopsis
In a Japanese school, 5 adolescent geeks join the new sport teacher and take up the challenge to take part in the competition, in spite of the mockeries of the 'real sportsmen'.

High school senior Suzuki is the slowest at swimming but he enjoys it. He discovers women's synchronized swimming and wants to try it out. Not long after, a new beautiful swimming teacher joins his school, attracting many other males to the swim team. Unfortunately, the population of over 20 shrunk to 5, Suzuki and his friends (one enjoys dancing, one is a nerd, one is gay, and one has an afro), when they discovered that the new teacher teaches synchronized swimming. The five of them were dumbfounded with synchronized swimming and failed miserably. What's even worse is that the teacher had to leave right away because she was pregnant.