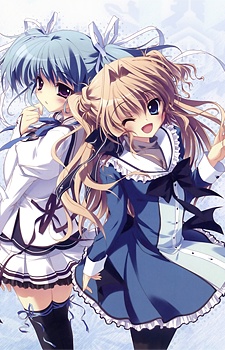 Mashiroiro Symphony: Love Is Pure White

(2590)



Other Title(s)
ましろ色シンフォニー -Love is pure white-
Mashiro-iro Symphony
Genre(s)
Drama, Romance, Harem, Comedy
Episode(s)
12
Synopsis
One day, Shingo's school combines with a girls' school. As a specially selected student, Shingo temporarily joins the girls' school until they officially consolidate. He meets various unique girls there, but they all dislike male students. To improve their relationship, Shingo works hard, and...