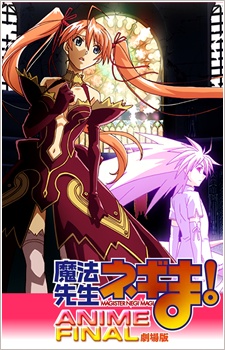 Mahou Sensei Negima! Anime Final

(2481)



Other Title(s)
魔法先生ネギま! ANIME FINAL
Negima the Movie
Genre(s)
Adventure, Supernatural, Comedy, Harem, Magic, School Life, Slice of Life, Romance, Action
Episode(s)
1
Synopsis
An animated feature film based on the Negima! Magister Negi Magi manga and the final chapter of the Magic World Arc.