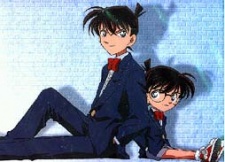 Meitantei Conan: Agasa-sensei no Chousenjou!

(2438)



Other Title(s)
Detective Conan OVA 07: A Challenge from Agasa! Agasa vs. Conan

Genre(s)
Mystery
Episode(s)
1
Synopsis
Professor Agasa is kidnapped and the Detective Boys must use clues found at his house and in various parts of the city in order to find him.