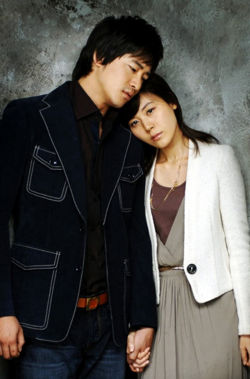 Gushibil, Saranghal Shigan

(2299)



Other Title(s)
90 Days, Time to Love
90 Days of Love; 90 Days, Falling in Love Days
Genre(s)
Romance, Drama
Episode(s)
16
Synopsis
A fate that surpasses taboo,A love that surpasses moralityHere,at the peak of his life at thirty-one years of age,is a man who is fated to vanish into space as a mere speck of dust in three short months.[In 90 days, I will surely cease to exist,yet the world will go on as if nothing has happened.Even my wife will someday dry her tears,telling herself that the dead are dead and the living must go on living.Then, would it be wrong to ask my wife for a leave of absence during my remaining 90 days?]The fall of 2006.A man and a woman were fated to meet, but their hearts were destined to be broken in the end. They are now desperately pleading for 90 days in which to love each other for the last time on earth. If you were this man's wife, or this woman's husband,how would you answer their pleaa plea that transgresses both morality and taboo...?