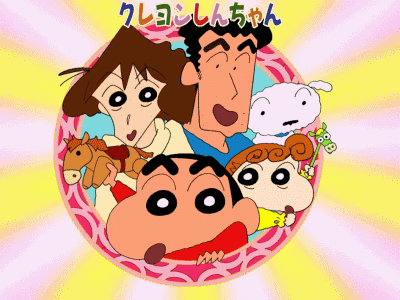 Crayon Shin-chan

(2139)



Other Title(s)
クレヨンしんちゃん
Shinchan
Genre(s)
Comedy, Ecchi, Elementary School, School Life, Seinen
Episode(s)
52
Synopsis
Shinnosuke Nohara is a rambunctious five-year-old boy who annoys his parents, throws insults, loves his dog, and generally has fun getting into trouble. Shin-chan always says what he is thinking which is often shocking or insulting. Outspoken and quite the lecherous child, he does what he likes, regardless of the consequences. Shin-chan frequently plays the little nudist, taking off his pants and do what he calls his Mr. Elephant dance.