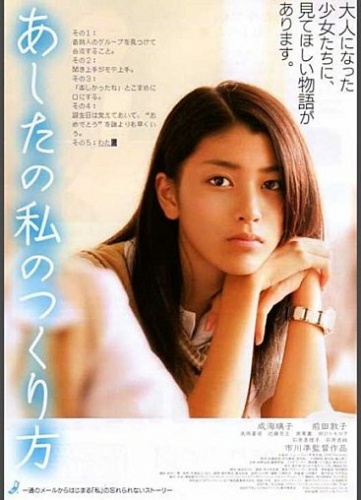 Ashita no Watashi no Tsukurikata

(2048)



Other Title(s)
How to become Myself

Genre(s)
Slice of Life, School Life, Teenagers
Episode(s)
1
Synopsis
?How To Become Myself? is an introspective film centered around two main characters who appear to be normal, well adjusted girls on the outside at least. The dilemma`s they face are more internalized, none of which involve the more common teen topics you may think of in teen films (romance, sex, drugs, prostitution, terminal illness). In fact outside of a brief romance shown towards the end of the film, there?s not even a love story angle in the movie. So what else is there to be shown in ?How to Become Myself?? The answer is in the title.