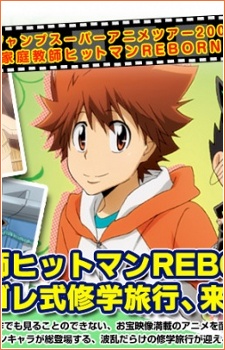 Katekyo Hitman Reborn! Special

(1935)



Other Title(s)
家庭教師ヒットマンREBORN! ボンゴレファミリー総登場! ボンゴレ式修学旅行z

Genre(s)
Comedy, Parody, Shounen
Episode(s)
1
Synopsis
An internet-only stand-alone special episode of Katekyo Hitman Reborn! on the Shounen-Jump website, where the main characters go to various tourist spots in Japan. It will be made available on DVD in July 2010, and extra scenes will be included.