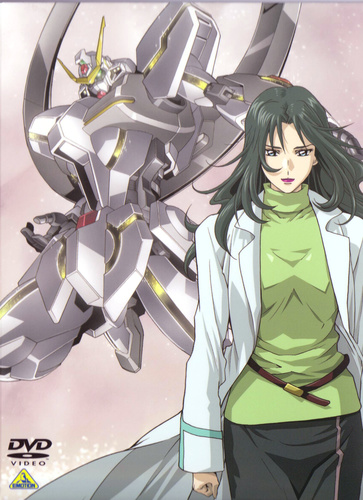 Kidou Senshi Gundam SEED C.E. 73 Stargazer

(1802)



Other Title(s)
機動戦士ガンダムSEED C.E.73 -STARGAZER-
Mobile Suit Gundam Seed C.E.73: Stargazer
Genre(s)
Action, Mecha, Military, Piloted Robots, SciFi
Episode(s)
3
Synopsis
Mobile Suit Gundam SEED C.E.73 -STARGAZER- is a 3-episode ONA (Original Net Animation) taking place immediately after the 'Break the World' event (An event that happens in the start of Gundam SEED Destiny where Junius Seven crashes into the Earth). The show was directed by Susumu Nishizawa and written by Shigeru Morita, both staff members of Gundam SEED Destiny. Character designs were by Oonuki Kenichi instead of Hirai Hisashi.

STARGAZER stars Sven Cal Bayan, a 19-year old male Natural who is a member of the Phantom Pain special forces and pilots the GAT-X105E Strike Noir. It also features Selene McGriff, a 28-year old female Coordinator and a researcher of the 'Stargazer Project' for the Deep Space Survey and Development Organization (DSSD).

A preview DVD was provided with the first production run of the HG Strike Noir model kit. First episode was streamed on July 14th, second episode was shown on August 18th and the third and last episode on September 22nd. Also a DVD containing all three episodes was released on November 24.