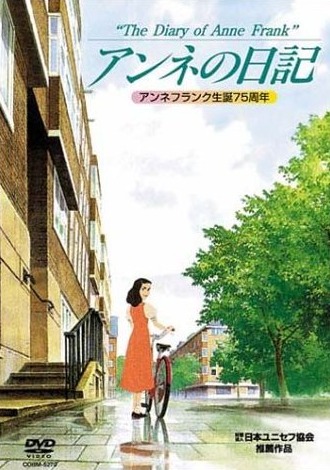 Anne no Nikki: Anne Frank Monogatari

(158)



Other Title(s)
Diary of Anne: the Story of Anne Frank
アンネの日記 アンネフランク物語
Genre(s)
-
Episode(s)
1
Synopsis
Amsterdam, June 12 1942. Anne celebrates her 13th birthday and begins her diary, which she calls ?Kitty?. Hiding for two years from the German threat, the young girl writes about her idealistic views on the world, her ambitions, her fears and her first love, Peter.

?Le Journal d?Anne Frank? is a French re-cut by director Julian Y. Wolfe of the original Japanese animated movie by Akinori Nagaoka and studio Mad House.