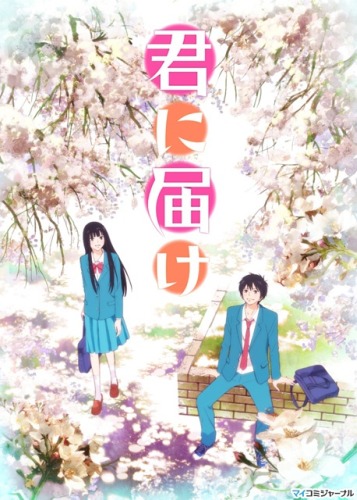 Kimi ni Todoke

(1468)



Other Title(s)
君に届け
Reaching You
Genre(s)
School Life, Comedy, Daily Life, Romance, Shoujo
Episode(s)
25
Synopsis
*Based on a shoujo manga by Shiina Karuho, serialised in Bessatsu Margaret.

Kuronuma Sawako?s one wish in life is to make friends. That?s a difficult proposition when everyone who meets this high school student cowers in terror! She just wants to be like her classmate Kazehaya-kun, a laid-back, easygoing guy.