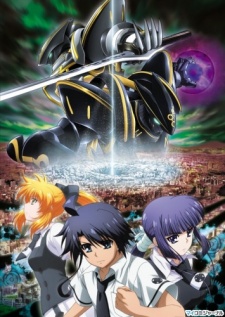 Asura Cryin`2nd

(1449)



Other Title(s)
アスラクライン2nd

Genre(s)
Action, Mecha, Supernatural, Romance
Episode(s)
13
Synopsis
Following the events of Asura Cryin', Tomoharu has now the dilema of making a contract with a demon. If he doesn't, he faces the possibility of losing his friend Takatsuki; if he does, he faces the possiblity of losing his ghost friend Misao, as well as his very own existance by making him an "Asura Cryin' ". The biggest threat to mankind according to the Student Council Presidents. Added to that, the decision will be even more difficult as they recover memories from the first world. A world they didn't know about that had once existed.