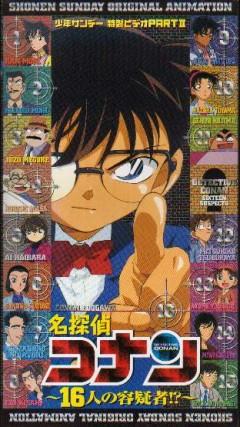 Meitantei Conan: 16 Nin no Yougisha

(1325)



Other Title(s)
名探偵コナン 16人の容疑者!?
Detective Conan: 16 Suspects
Genre(s)
Comedy, Detective, Romance, Shounen
Episode(s)
1
Synopsis
The detective boys, the Mouri family, Professor Agasa, Heiji, Sonoko, Kazuha, and some of the polices were invited to Inspector Shiratori's party at Karuizawa. A certain case happens, and now there are 16 suspects from those invited to the party.