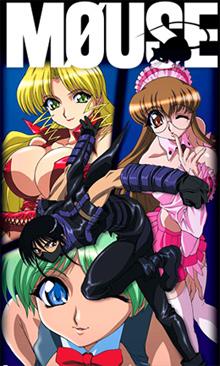 Mouse

(1257)



Other Title(s)
マウス

Genre(s)
Action, Boing, Comedy, Ecchi, Gigantic Breasts, Harem, Nudity, SciFi
Episode(s)
12
Synopsis
MOUSE is based on manga serialized on Young Animal magazine by Satoru Akahori and Hiroshi Itaba.

Muon Sorata is an ordinary college student. However, there is a big secret beneath him. He is actually a mysterious 'MOUSE' thief. He is smart, wealthy, powerful and influential. Above all, he steals everything. He has three beautiful female subordinates, but you can refer them as his slaves. Momozona Mei, a computer and physics expert; Kuribayashi Yaoi, a chemistry expert; and Kakio Hazuki, an agile fighter, good at combat and sports. And there is nothing that cannot be stolen by 'MOUSE'..