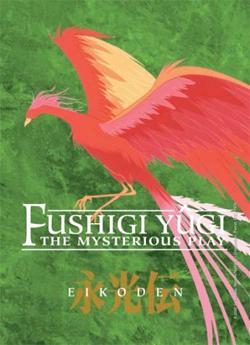 Fushigi Yuugi: Eikouden

(1204)



Other Title(s)
ふしぎ遊戯 -永光伝-
The Mysterious Play - OVA 3
Genre(s)
Fantasy, Magic, Martial Arts, Romance
Episode(s)
4
Synopsis
Miaka and Taka are now happily married and expecting their first child. Unfortunately, Mayo, a jealous young girl infatuated with Taka finds the Universe of the Four Gods and uses the power of Suzaku to steal their unborn baby! Now Taka must return to Konan to save his new family and save Konan from an unknown menace that threatens to destroy the book and all that live within.