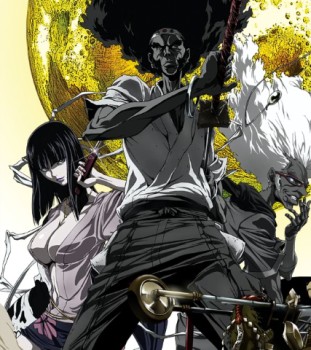 Afro Samurai Resurrection

(1106)



Other Title(s)
アフロサムライ Resurrection

Genre(s)
Action, Cyborgs, Martial Arts, Mecha, Samurai, Swordplay, Tragedy, Violence
Episode(s)
1
Synopsis
Afro Samurai (Academy Award ? nominee Samuel L. Jackson) avenged his father and found a life of peace. But the legendary master is forced back into the game by a beautiful and deadly woman from his past. The sparks of violence dropped along Afro?s bloody path now burn out of control ? and nowhere are the flames of hatred more intense than in the eyes of Sio (Lucy Liu: Kill Bill). She won?t quit until Afro is schooled in the brutal lessons he dealt those who stood in his way. There?s no such thing as final vengeance. The cycle of bloodshed spinning around the Number One Headband must roll on.