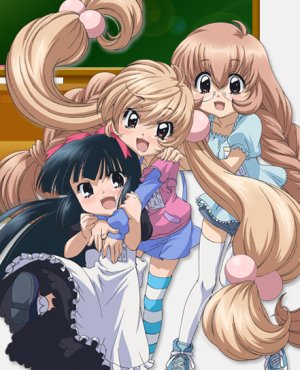 Kodomo no Jikan (2007)

(1101)



Other Title(s)
こどものじかん

Genre(s)
Comedy, Ecchi, Elementary School, Female Students, Female Teachers, Lolicon, Pantsu, School Life, Seinen, Small Breasts
Episode(s)
12
Synopsis
Based on the seinen manga by Watashiya Kaworu, serialised in Comic High!. NOT related to the other Kodomo no Jikan by Goto Akira!

It's the cute ones you've gotta watch out for...

23-year old school teacher Aoki Daisuke has a huge problem. One of his precocious 3rd Grade students, Kokonoe Rin, has the hots for him! That's right, the mischievous Rin has proclaimed herself to be Daisuke-sensei's girlfriend and is now on the warpath to win him over or get him fired...whichever comes first! That's not the end of Daisuke's problems, though; he also has to find out what happened to Mimi, a friend of Rin's who has yet to attend school.

Note:
The DVD content differs from the DTV content in terms of censoring. DTV content has audio bleeps and/or video boxes for censoring in multiple sections of each episode while DVD content is uncensored.