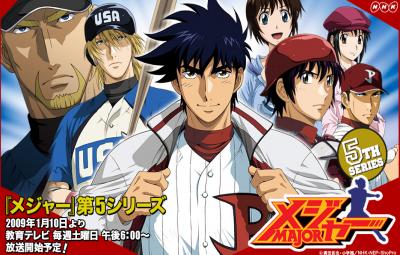 Major 5th Season

(1092)



Other Title(s)
メジャー MAJOR (第5シリーズ)

Genre(s)
Baseball, Shounen, Sports
Episode(s)
25
Synopsis
After the baseball season was over, Goro returned to Japan. There he learned from Toshi that there is going to be a Baseball World Cup the following year hosted in America.

This season not only are we seeing a Baseball World Cup but also Goro is now a Major Leaguer. Will he be capable of achieving want he wants? Major returns better than ever.