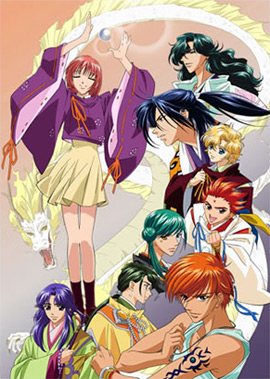 Haruka Naru Toki no Naka de: Hachiyoushou

(1023)



Other Title(s)
遙かなる時空の中で〜八葉抄〜
Haruka -Beyond the Stream of Time-: A Tale of the Eight Guardian
Genre(s)
Bishounen, Magic, Shoujo
Episode(s)
26
Synopsis
Motomiya Ayane was a normal high school student, but she was suddenly summoned into another world, ?Kyo?, with her friends, Tenma and Shimon. Akane was ?the child of the Ryujin (the god of the dragon)? who had a power of Rujin in her body. She was asked to save Kyo from demons. At first, she couldn?t believe the story, but she met Akram, the leader of the demons, and Hachiyo who was responsible for helping sacred children. She gradually realized his responsibility as a sacred child, but she was also attracted by Akram and Hachiyo...